Dealers & Distributors
Discover the difference a veteran electronics manufacturer can make in your approach to sales and support. Factor Electronics' industry-leading support, product training, and system design can bolster your employees' success in the highly technical world of AV design and installation. We're dedicated to your success!
Installation Disclaimer
Please note that Factor Electronics products are highly technical and should always be installed by a qualified installer. Factor Electronics products are sold exclusively through a network of qualified, factory-authorized electronics dealers and distributors. Purchasing Factor Electronics products from an unauthorized dealer or distributor will void your warranty.
Contact us for an authorized list of dealers and distributors in your area, or to learn more about our approach to AV design and installation.
ANIXTER Canada:
APA:
www.apainc.ca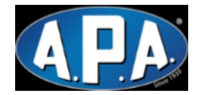 EECOL Electric:
www.eecol.com


Franklin Empire:
www.feinc.com


Gescan Canada:
www.gescan.com


Graybar Canada:
www.graybarcanada.com

Guillevin:
www.guillevin.com

LinHaw:
www.linhawstore.com

Pacific Cabling Solutions:
www.pacificcabling.com


RAE Electronics:
www.rae.ca

Swisco:
www.swisco.ca


Wesco Canada:
www.buy.wesco.ca